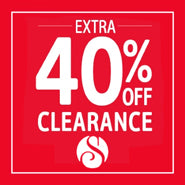 How to Tie a Chunky Scarf – XOXO, SDN

Roses are red.
Violets are blue.
A new scarf knot is my Valentines gift to you! 

Get an oversized, chunky scarf knot in three easy steps:
1. Loop the scarf around your neck once.
2. Pull one side through the the loop around your neck, creating another loop.
3. Pull the other side through the loop you created.
Poof and fluff your scarf knot until it's as big as your little heart desires!
Has cupid's arrow made you fall for this pink polka dotted scarf?
XOXO,
Scarves Dot Net Girls
There's no place like home! Take me back to ScarvesDotNet.