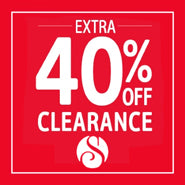 Make a Shirt from a Scarf: By Oona Balloona
See that amazing shirt on Mz. Oona Balloona? That is actually a scarf! This floral scarf to be exact.
Head on over to Oona Balloona to see her sewing blog full of hilarity, creations, and a rowdy good time. Beware– Oona loathes everything monochromatic. Her print and pattern mixing talents make you want to move to the top of the Big Rock Candy Mountain and wear rainbow hues all day.
She also gives excellent sewing advice.
There's no place like home! Take me back to ScarvesDotNet.