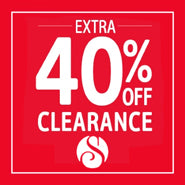 ♥Link Love Friday♥
Happy Friday all you scarf kittens! ;) Here are some of our favorite found posts from around the web this week!
Cake Batter Rice Krispie Treats from Gimme Some Oven
Mod Podged Clutch from Ricochet and Away
Tinted Mason Jars from Momtastic
Vintage Cake Carrier Lamp Shade from Lilliedale
And for all you cat lovers out there:
Have a wonderful weekend!
There's no place like home! Take me back to ScarvesDotNet.