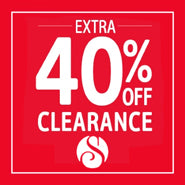 4 Scarves to Add to Your Collection Stat
Scarf season is just warming up, and we're celebrating with a bevy of new beauties. From fresh infinities to loop scarves, chunky knits to layer, and plenty of prints to play with, we're pretty pleased autumn weather is here to stay. Scout out four of our fall must-haves below or browse the entire collection here. Just be warned — you're going to want every. single. one.
Not sure how to style your new fall stash? Our Knot Library has over 50 ways to tie every scarf in your collection!
There's no place like home! Take me back to ScarvesDotNet.