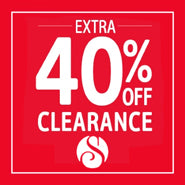 B A C K to school
Hi guys! I can't believe summer is almost over… so sad. I love summer but back to school is always an exciting time of year! New clothes, free start, new friends… etc.
I want to tell you about some of our new arrivals that I think would be so cute for back to school and fall! Fall is slowly creeping up on us and it's time to stock up!
We have lots of cute scarves for fall and they are the perfect school accessory.
Here are some of our favs:
Thanks for reading guys! Keep checking back for our next blog post! XO