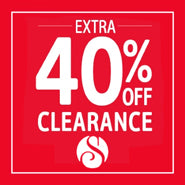 Shop the 2013 Holiday Collection!
The easiest way to switch up your holiday attire this season? A fabulous scarf, of course! Hand-picked by our oh-so stylish scarf editors, the scarves in our 2013 Holiday Collection are sure to make a statement — and may just land you under the mistletoe, too. ;) From sparkly to sweet to snug-as-a-bug soft, take your pick! And don't forget to snag a few for your best gal pals as gifts, too!
Looking for even more scarf inspiration this season? Check out our full Holiday Guide here!
There's no place like home! Take me back to ScarvesDotNet.