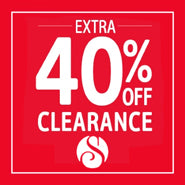 But Why, Kanye, Why?
Dear Mr. West,
While we were thoroughly entertained by your impromptu Twitter-analysis of New York street fashion, we here at Scarves.net beg to differ. Say what you will about the cargo shorts, but please, take it easy on our beloved striped scarves. ; )
Xoxo,
Scarves Dot Net
There's no place like home! Take me back to ScarvesDotNet.