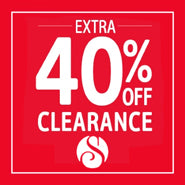 How to Tie a Scarf: Cowboy Bolo Tie
Instructions:

Try this style with a thin scarf to mimic a western-inspired bolo tie. Giddyup!

Shop the Alba Zig-Zag Scarf> Sold Out, Shop Similar Here

Step 1: Before you start, find the center of your scarf and tie a loose knot. Leave it fluffy and place it front-and-center on your neck.
Step 2: Bring the ends of your scarf around to the front and tie a loose knot a few inches below the first knot.
There's no place like home! Take me back to ScarvesDotNet.