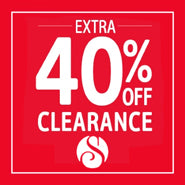 How to Tie a Scarf: Scarf Boa
Instructions:

We like to think of this knot as the feather boa's sophisticated sister. Pair this knot with a blouse,a mini, and sky-high stilettos for city-chic style.

Step 1: Center the scarf at the back of your neck and let the ends hang at your front. Tie the ends in a single knot near the center of your chest.

Step 2: Starting on one side, wrap one end around the scarf loop. Go around and around until you reach the end, and tuck it in. Repeat for the other side.  You should have a boa-like result!