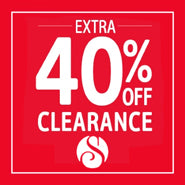 How to Tie a Scarf: The Girly Windsor
Instructions:

Don't let your man have all the fun! Sometimes, even girliest of gals needs some necktie inspiration in her wardrobe. Let your scarf double as the feminine equivalent of a necktie.

Step 1: Center your scarf at the back of your neck and let the ends hand down. Make a knot on each side, but leave one knot loose.

Step 2: Slip the side with the tight not through the loose knot. Line up the knots to create one large-looking knot. Voila!